Current Season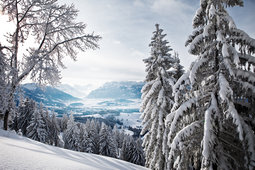 Winter has taken hold of the forest, meaning an end to the falling leaves of autumn. The temperature is starting to hit freezing points and in some areas its even colder; prey are storing up on food and taking shelter. Heavy rain and snow are possible and can happen with little warning. Will the frost of winter cause lives to be lost, or will the packs make it through the tough winter?
Top posting users this month

Site Rules
● You must honor all those around you, even if they are from different Packs. There will be no misbehavior on this site.
●Do not double post on the forums or back-seat moderate. Respect all other rules posted, including but not limited to the forumotion Terms of Service, chatbox rules as well as the role-play rules.
● No vulgar language is allowed anywhere on this website. Additionally, please refrain from using any chatspeak in the role play. Leave that for the chatbox.
●It is asked that you remain as active as possible on this site. We do not have any law of exactly how many times you must post in order to remain as an active member, however we may contact you if you become too inactive. If you are going on vacation or have big real-life events coming up, we ask that you post in the "Leaving" board.
● Do not make inappropriate jokes or post inappropriate pictures. If you have any questions of whether or not what you want to post is appropriate, please talk to a moderator or administrator. We are happy to help you!
● As a member of our site, you are expected to follow all other rules as well as keep up with updates with this thread and around the forums.

Chatbox Rules
● Do not use vulgar language or make rude comments or post inappropriate links.
● Avoid attention seeking behavior
● Try not to SPAM too much!
● Do not attack other members. Friendly discussions or debates are allowed, but if they get out of hand you will be asked to drop the topic. If you are asked this, please do so.
● Have fun!

Role-Play Rules
● f you ever leave your Pack house, it is required for you to move to the said other thread where you are going, whether to hunt, or patrol. If you're patrolling, you can just pick a certain part of the territory to patrol instead of moving from thread to thread. Say where it is that you are going at the bottom of your post, so in case others need to find your character. Also border fights are allowed!
●When creating your character, no wings or other accessories are allowed, your request will be denied. Accessories for your character are able to be purchased at the Fang Store. Also, before posting in role-play, you must make a basic biography of your character.
● Please include all members when you are role-playing. Also remember that nothing that happens in role-play is happening in real-life. If a character dislikes yours, that doesn't mean that their user hates you too!
● There will be no god-moding or powerplaying. This means that you do NOT control another person's character and cannot post what actions they do. For example, you cannot say you tackled another wolf. You must say you jumped at them and the other person decides if they get hit. Similarly, in one of these fights, we ask that you even out the hits and misses and at least sustain realistic injuries. Additionally, no magical powers, throwing people at rocks or other actions of that nature. You will be warned if you are caught doing so. Werewolves are not invincible, please try to make the role-play as realistic as possible!
● Do not go off-topic in your role-play post. We have an Off Topic section of the forum for that! If you have any comments relating to the role-play, please put them at the top of your post in parenthesis ( )
● Do not include too much blood or gore in your posts. Also no graphic romance. Try to make your posts as content filled as possible. At least 4 full sentences please.
●Aggressiveness is expected as werewolves are in rival Packs. However, no all-out trash talk will be permitted.
Alpha




Posts

: 9


Join date

: 2015-11-03


Age

: 22





Similar topics
---
Permissions in this forum:
You
cannot
reply to topics in this forum